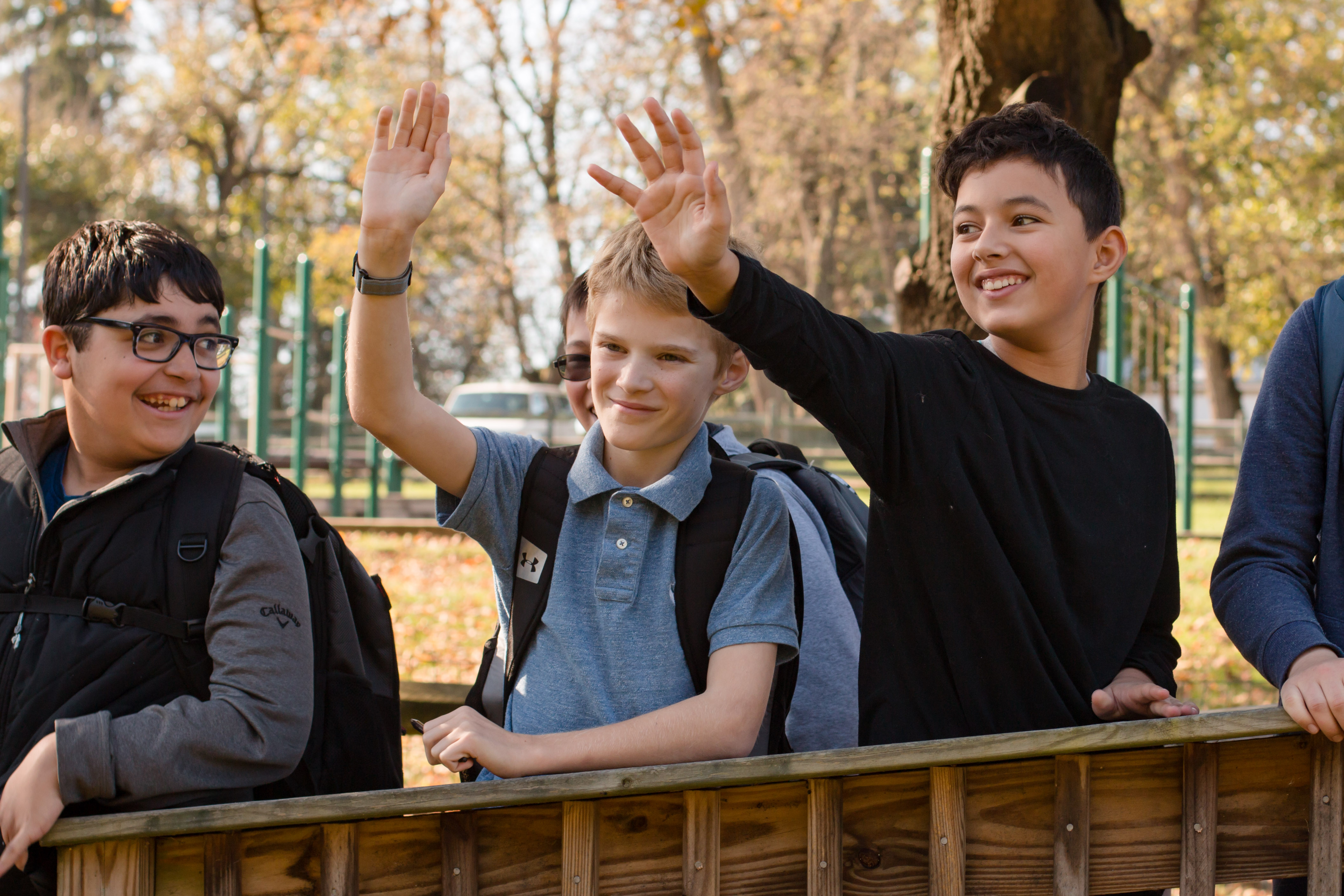 A recent letter from a current parent:
After having some time to reflect on our daughter's first year at Centreville Layton School, I felt I needed to reach out and thank you.  This past year has been completely transformational for our daughter and her positive strides have been noticeable both at home and at school. She is growing into the best version of herself and her teachers at CLS have played a significant role in her progress.  I really can't thank all of you enough for helping to make this possible for her.
In the past, we used to have to drag our daughter out of bed in the morning and she would cry most nights because she felt so stupid at school.  She would refuse to do homework and would fight so hard against any projects that had to be done over the weekends.  In addition, she would work so hard all day at school to barely get by and then would be grumpy with her siblings, her parents, and herself when she would get home.  It was very unpleasant for all of us – her most of all!
Nothing could have prepared me for how dramatically different this year at CLS would be.  Having teachers who understand the way she learns and who can teach her strategies for staying focused and completing her work in accordance with the standards of the assignments, opened up a side of our daughter we had not yet seen.  Our daughter is a very intelligent kid who never believed she was smart…until now!  She now has confidence in herself as a learner and she takes responsibility for her work both at home and at school.  This year, she would set an alarm for herself in the morning, get herself up and dressed, make her own breakfast, and set another alarm reminding her to go out and catch the bus.  When she got home, she would get whatever homework she had done without being asked and then go walk the dog.  It was truly amazing!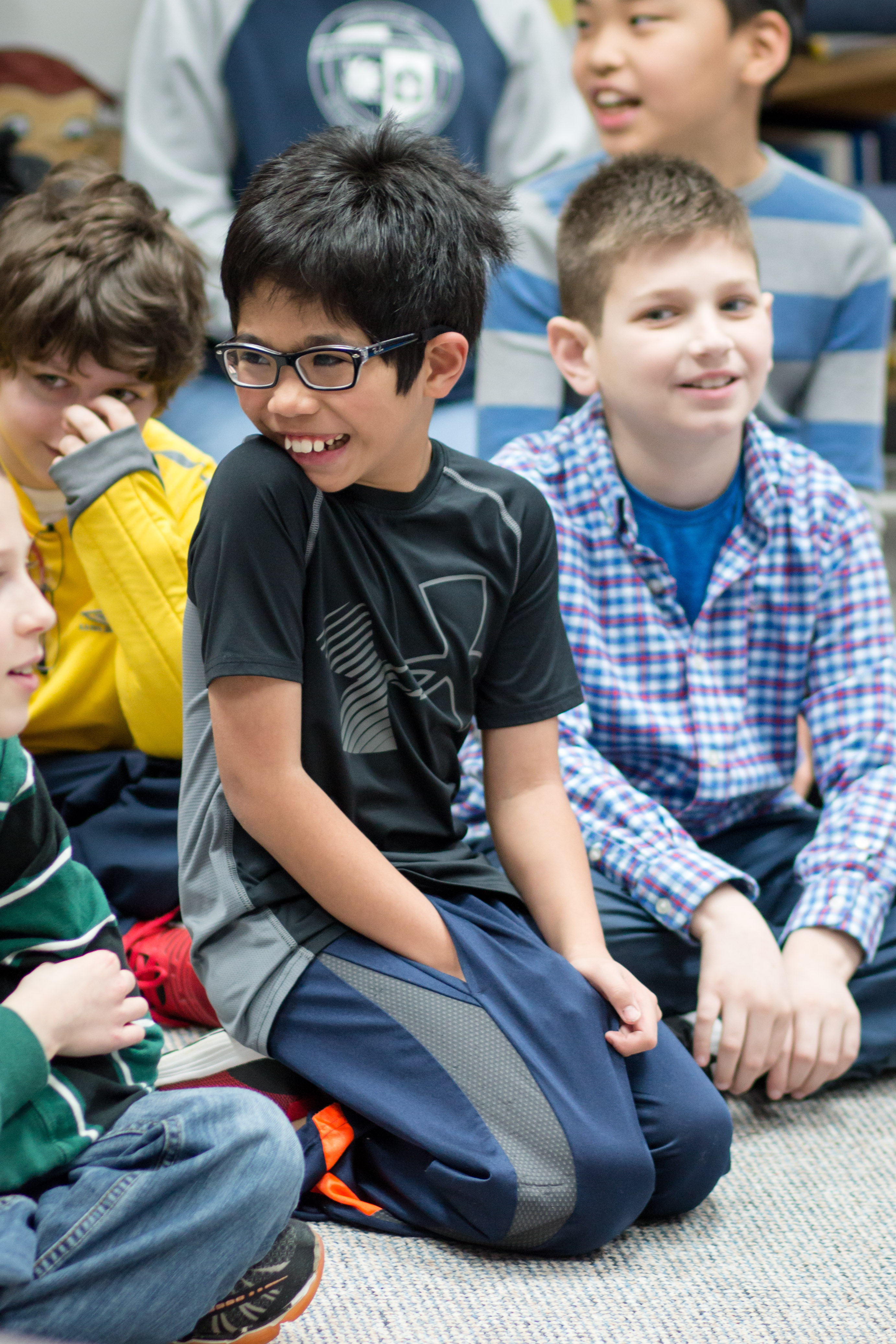 Our daughter made honor roll both semesters and has her certificate framed in the living room for all to see.  She also received a sportsmanship award for her time on the soccer and basketball teams.  That one actually made me cry.  We are a very "sporty" family, as our daughter likes to say, and this was just one more area where she felt like an outsider.  However, playing on the teams at CLS allowed her to see that learning through sport is more than just being good at sports; it's about pushing outside your comfort zone, working hard, playing with integrity, and being a good teammate.  I am so incredibly grateful to you and to all the teachers who worked with our daughter this year." ~Michelle L.
"Centreville [Layton] changed my son's life. He was so far behind in so many areas we didn't know where to turn. In Nick's two years at Centreville [Layton] he grew from a shy little boy who could hardly speak a complete sentence to a confident, happy, young man. He has now successfully transitioned to public school not requiring any special resources. He is flourishing and loves school. I honestly attribute all of his success to the wonderful, caring team of educators at Centreville [Layton]. They changed the trajectory of his entire life." -Brian L.
"I am so thankful for Centreville[Layton]! I really believe that Stephen would not be where he is today had he not attended Centreville for 6 years. It was the best investment we could have made in his future. He has graduated from Coastal Carolina University with s Bachelors degree in Marine Science. He is working full-time in his field. Thank you to everyone at Centreville [Layton] who had a part in his path to success!" ~Kim W."
"I enrolled my son in the Lower School after his experience in the beginning of 2nd grade. No child of that age should hate school. Centreville [Layton] was a fabulous experience for him and taught him strategies to deal with his focus issues, get him back on track and generally improve his self-esteem, which had taken a severe hit in his previous school. After a few years, he went back to public school and is now in honors classes and doing great, all while enjoying the learning process. I don't think he would be in the same position without Centreville[Layton]. Thank you!" ~Debbie B.
"Centreville Layton was a wonderful experience for our son at a time when he needed it most in middle school. The teachers and staff were accepting, helpful and set solid standards to follow. Our son learned the valuable skills of teamwork, patience, and perseverance during his time at Centreville Layton as well as the academic strategies to move forward into a typical high school setting. Centreville Layton strikes a great balance of family-like warmth and discipline in a beautiful country setting."-Jan B. 
"Choosing CLS was, without a doubt, the best decision we ever made for our son. In his own words… "I remember my first day at CLS. I was in the 3rd grade in Mrs. Hodges class. I was nervous and scared. I had no idea what was going on in this new environment. Luckily, I quickly found out this school was perfect for me! Before I came to CLS it was tough for me to make progress in school. I felt like school was easy for everyone else. They learned everything so quickly while I was being left in the dust even though I wanted to learn and worked intently to understand the material. It was frustrating to watch everything come so quickly to everyone else, but not to me. It was different when I came to Centreville. The classes were much smaller which was better for my needs because with fewer students there were fewer distractions and I could focus more on learning. Also, the teachers were able to spend more time helping me. Not only could the teacher spend more one-on-one time with me, the teachers at CLS are different. They are so energetic and want to make sure all students at CLS succeed at school and in life."-Kelly W.