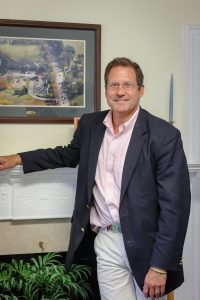 Dr. Barton Reese is the former Head of School at Layton Preparatory School. He has over twenty-five years of educational experience in independent school education.  He has extensive experience providing direct student services (teaching, advising, and coaching) and educational management and administration (business, marketing, admissions, and development).
 
Dr. Reese grew up in Delaware and attended The Tatnall School from kindergarten through twelfth grade.  He earned a B.S. in Education from Ursinus College, an M.S.M. from Wilmington University and an Ed.D. from Wilmington University.
Dr. Reese served previously as Sanford School's Director of Admission and Financial Aid and currently serves on Sanford's Board of Trustees.  Dr. Reese co-founded the Layton Preparatory School in 2004 with friend and Sanford colleague Mrs. Patricia McLaughlin. As he has worked closely with all of the local schools serving students with learning differences, Dr. Reese understands well the limited options for students with learning differences and the critical challenges inherent in properly placing students.