Occupational therapy for the middle school child offers support for those students that have written production difficulties that may include handwriting speed, spatial organization, and legibility. Through the use of assistive technology that includes voice typing and grammar check programs, a student's potential to share ideas and stories that would have been restricted due to written output limitations is enhanced.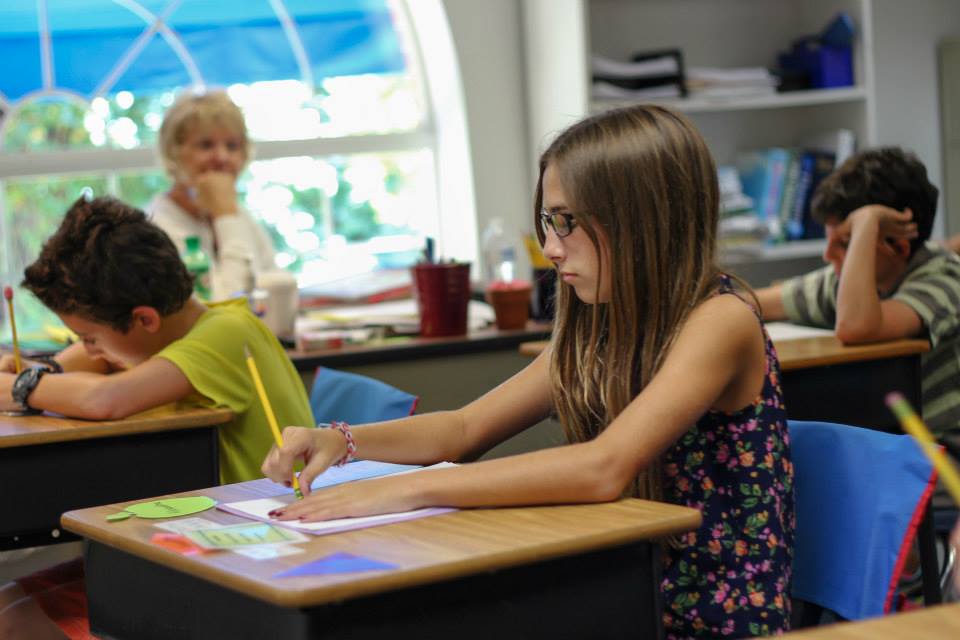 Occupational therapy is available to compliment the writing program with brief lessons in cursive with the goal of students being able to read a handwritten note and form a cursive signature.
Occupational therapy is offered to students that may encounter difficulty with functional motor skills that interfere with his or her school routine. This may include skills necessary for physical education or self-care, such as tying one's own shoe.
Occupational therapy support is also available for those middle school students who may have sensory processing issues allowing for outlets and strategies so he or she can better manage his or her day within the classroom and school environment.
Each student is screened for written production and for basic motor skills to determine if he or she would benefit from occupational therapy through consultation, classroom integrative services, or through direct services.