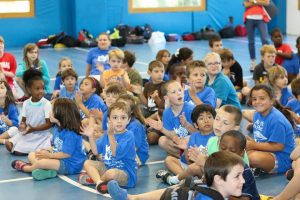 Lower and Middle School Summer Program
The Summer Program at Centreville Layton School combines academic skills improvement with recreational activities. Half-day and full-day programs are available with an academic focus in the morning and recreational activities in the afternoon. The five-week program is offered to all students grades PreK-8th (an alternative track is available for middle school students grades 7 & 8th – See Below).
Morning
The morning academics portion of the program emphasizes reading, writing,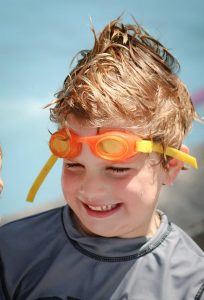 and math, as well as theme-related activities. Language Therapy and Occupational Therapy are also available as needed in small-group sessions. Centreville Layton School prides itself on small class sizes so each child receives the attention he or she deserves.
Afternoon
The fun-filled afternoon is optional for students at our Summer Program. The afternoon consists of recreational activities, swimming, and weekly field trips.
If you have any questions regarding our program, please do not hesitate to contact our Summer Program Director, Richard Taubar.
For More Information & Application
Middle and Upper School Summer Program
Centreville Layton School is proud to offer summer hybrid courses for middle and high school students. Our hybrid courses combine our teacher's expert instruction with the flexibility of independent work that busy summer schedules require. We understand coming to school every day during the summer doesn't fit with everyone's schedule or goals. With twice a week on campus instructional sessions, at home independent work, and virtual check in's, our hybrid courses are the solution for your student's needs.
We offer a comprehensive selection of summer courses designed to be customized for each individual student's learning style. Whether your summer goal is credit recovery*, filling in educational gaps, preparing for the coming year, or preventing the dreaded summer slide, our program fits your needs. Each course offers a summer friendly schedule and is overseen by one of Centreville Layton School's expert staff members. Your student will receive on-campus instruction in a small group setting twice a week and have daily online access to their instructor for any questions or concerns.
Our one-hour instructional sessions will meet Tuesday and Friday mornings (Specific times to be determined). Course work will be assigned in between sessions and your student is never more than an email or videoconference away from their instructor. Any questions your child has regarding course work can be submitted via email and the instructor will respond between 12:00-2:00 pm daily. Live video conferencing will also be facilitated through Google Hangouts with your student to answer questions, provide support, and check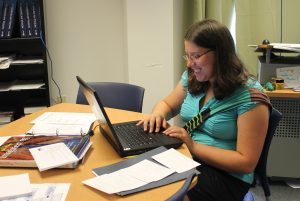 on progress.
*Credit recovery is based on previous partial course completion. This does not take the place of a full school year course.
For More Information & to Apply, Click Here
If you have any questions regarding our program, please do not hesitate to contact our Summer Program Director, Richard Taubar.